We at Stem Brothers, Inc. are committed to continuing our high standard of service and assistance to all of our customers. We are a family-owned business that cares about you. Please visit our Citgo gasoline locations in Milford, Frenchtown, Flemington and Bloomsbury, NJ.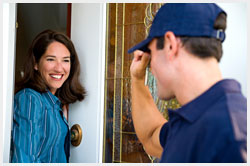 Propane is available at our bulk plant, as well as our Milford, Frenchtown, Flemington, Washington and Bloomsbury, New Jersey locations. We look forward to assisting you.

We are here to serve you. Our office is open Monday through Friday from 8:00 a.m. to 4:30 p.m. and Saturday from 8:00 a.m. to noon (except during June, July, August and September). Our professional service technicians monitor calls for emergency service after hours.

We offer 10 professionally trained service technicians. We also have "On Call" emergency service available.


Automatic Delivery
We offer automatic delivery of Bioheat® Fuel, Kerosene and Propane. We use a Degree Day Delivery System to keep track of the weather and time your deliveries accurately.


Boiler and Furnace Installations
A new heating unit will burn more efficiently and lower your heating costs. We offer new and replacement installations of:
Weil-McLain boilers
Burnham cast iron boilers with lifetime warranty on the cast iron section.
Thermo Pride hot air furnaces, with lifetime warranty on the heat exchanger.
Weil-McLain Boiler Mates, John Wood, Rheem and Bock Water Heaters for plenty of hot water.
Preventive Maintenance Services
We offer annual tuning for your heating system that makes your boiler or furnace run more efficiently and reliably and can extend system life.
Free Estimates
We offer free estimates for all heating equipment installations.


Price Protection
Stem Brothers helps customers control the cost of home heating with our price protection program.

For more details, visit our Payment Plans page or call our office. You can now cap your propane price as well.


Tank Services
Measurements
We perform tank measurements for property transfers.
Closures
We offer oil tank closures and removals by licensed professionals.
Installations

ProGuard Tank Protection
For peace of mind about your heating oil tank, either aboveground or underground, consider the ProGuard program administered by The Powderhorn Agency in Brookfield, Connecticut. You may contact them directly at 1-888-354-0677 or visit their website for further information.