Jack Stem (1917-2009) and his brother Doug (1920-1968) founded the company in October 1946, which began as a Gulf gasoline station in Milford, NJ. In 1951 the business was moved to its present location and expanded to include heating oil sales. Over the next several years Stem Brothers merged with other small heating oil companies, further developing the size of its customer base.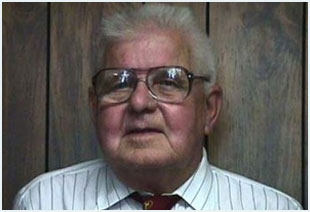 John David Stem joined his father John E. Stem in the business in 1969 and was very instrumental in building Stem Brothers, Inc. into what it is today. His innovations included progressing from the self-service car wash adjacent to our facility, to an automatic car wash on Rt. 12 in Flemington, NJ. This became the basis for a new division within the company, Shammy Shine Car Washes, Inc., which has since grown to 12 locations under the leadership of Craig Stem.

It was David's dream to add propane to our product line, and in 1989 his dream was fulfilled. Due to our competitive pricing and our excellent service, propane continues to be a rapidly growing market in our business today.

Stem Brothers, Inc. owns three gasoline stations: Frenchtown Citgo in Frenchtown, NJ, which was remodeled in 1992; Milford Citgo in Milford, NJ, which was remodeled in 1993; and our newest facility, which opened in 1998, Bloomsbury Citgo, located off of Interstate I-78 on Exit 7 in Bloomsbury, NJ. Each offers Citgo quality products, a convenience store and propane. The Milford location has a service garage for vehicle repairs as well.

After a two-year battle with cancer, David succumbed to his illness on August 31, 1997. He is greatly missed by all. During his infirmity he continued to establish the high standards for the company; and he personally prepared his brothers, Rick and Craig, and his son J.D. to carry on the business. David's foresight has enabled the company to experience continued growth. The company looks forward to serving the Delaware Valley as its number one energy supplier for many years to come.