Propane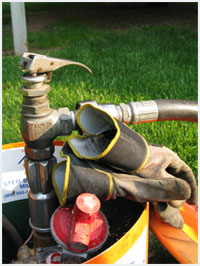 We sell propane for:
Heating
Hot water
Cooking
Clothes dryers
Pool heaters
Backup generators
Grain dryers
Filling Station Locations
We have propane fill stations at:
Flemington Valero, in Flemington, NJ
Frenchtown Citgo, in Frenchtown, NJ
Bloomsbury Citgo, in Bloomsbury, NJ
Washington Exxon, in Washington, NJ
Phillipsburg Mobile, in Phillipsburg, NJ
Stewartsville Mobile, in Stewartsville, NJ
Lebanon Friendly Sunoco, in Lebanon, NJ
We also have a propane tank exchange at our main bulk plant in Milford, as well as Milford Citgo, in Milford, NJ, for your convenience.

Federal regulations require that all propane barbeque cylinders be equipped with an Overfill Protection Device (OPD). The regulations indicate that no cylinders (4 to 40 lbs.) shall be filled unless equipped with an OPD.

We offer quality propane heating products, such as Rheem Water Heaters and Empire Space Heaters.
Propane Payment Plans Available
Easy Pay Plan for Home Heating Customers: 11 month plan with a 5 cent per gallon discount on all paid up accounts with or without the cap feature. All Easy Pay Plans will be on our "worry free" automatic delivery system.
5 Cent per gallon discount for payments received within seven days of delivery.
You can order propane online using this convenient form.
Need to be Safe if Thinking about Using Propane in Natural Gas Appliances
Can my natural gas appliances use propane?
Most likely yes, but... natural gas appliances SHOULD NOT be used with propane unless a qualified service technician has made required adjustments to the appliance.
Contact Stem Brothers to convert the appliance and connect to the tanks.
Gas system regulators used for natural gas and propane systems and appliances are different. Although the conversion process may seem simple, do not attempt this yourself.
A Stem Brothers qualified technician must perform a leak test after tanks, piping, or appliances have been installed or modified in your home or business gas system.
Not sure what to do? Call Stem Brothers at (908) 995-4825 or 996-4441.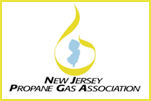 Still need help?
Contact the New Jersey Propane Gas Association at 609.890.6094 or www.njpga.org, or visit the Propane Education & Research Council at www.usepropane.com for more information.